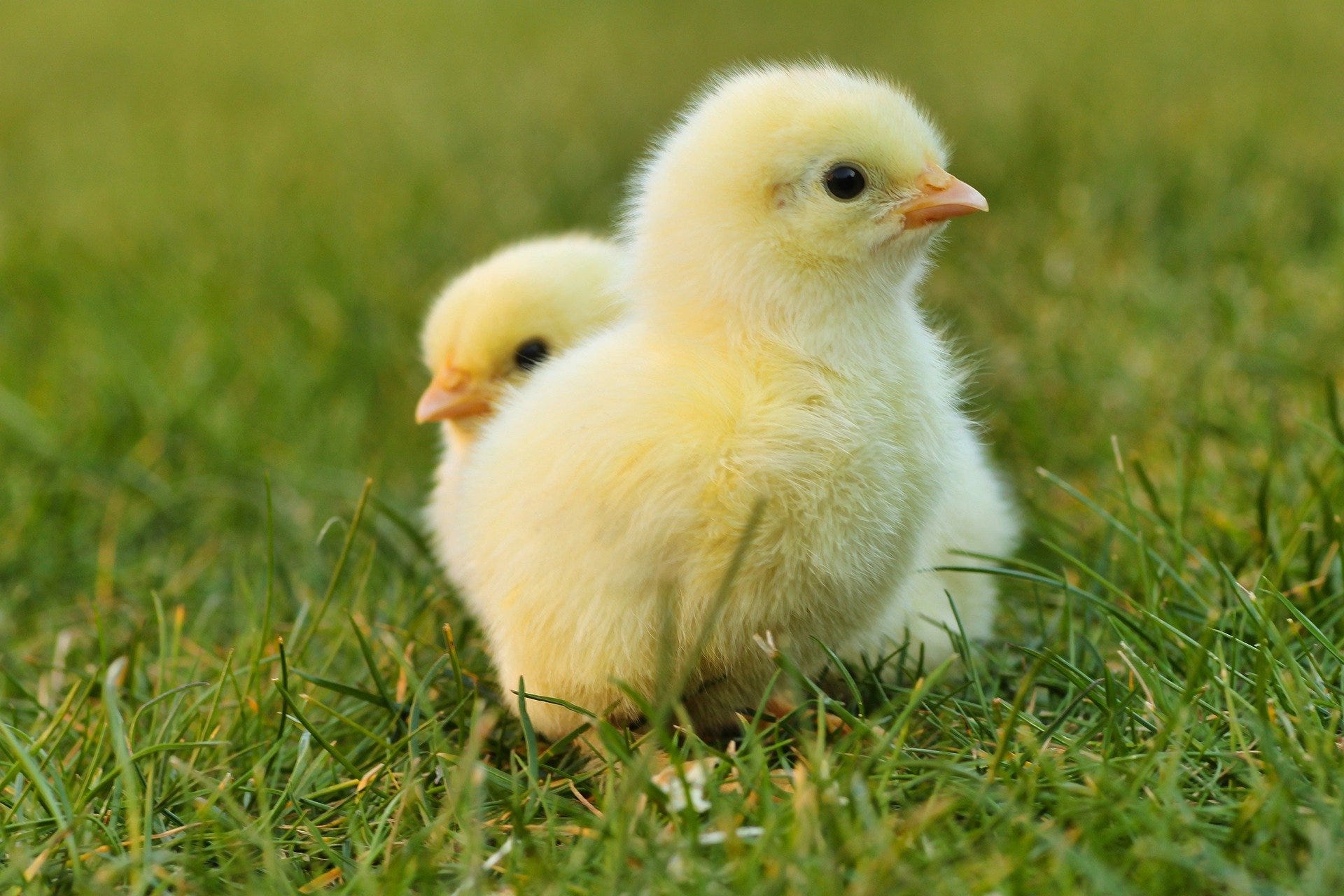 Solving an ethical dilemma in the egg industry
We aim to stop the killing of 7 billion male chicks that are
gassed or shredded globally every year because they neither lay eggs
nor produce enough meat to be profitable for the poultry industry.


We are developing a purely optical, non-invasive method for in-ovo sex classification of early-embryonic chicken before pain perception using absorption spectroscopy.
The Problem
Annually 7 billion male day-old chicks are killed globally by suffocation with carbon dioxide or "homogenization" through shredding because they neither lay eggs nor produce enough meat to be profitable for the poultry industry.

In 2022, chick killing after hatching was banned by law in Germany and will be in France. Other European countries are following this trend. Starting from 2024, in-ovo sexing technologies after the 7th day of incubation (onset of pain sensation) will be prohibited in Germany.

The only other alternative for culling day-old male chicks is the costly rearing of male layer chicks that require three times the resources compared to specialized broiler breeds and do not find a market due to their low meat yield and tough meat consistency. Therefore, the end consumer, legislator and industry are pushing for a sex classification of unhatched chicks before the development of pain sensation, which is not yet available.
Non-invasive methods are generally preferable to reduce cost of classification, increase throughput on an industrial scale, and avoid damage to the embryo.
However, so far all non-invasive methods for the early embryonic development solely rely on a single measurement and suffer from low classification accuracy caused by large biological variances and poor signal.
Our Solution
Omegga solves this problem, by developing a continuous, non-invasive measurement technology built into the existing incubation infrastructure of hatcheries to track small sex-specific development differences during the first 6 days of incubation. Repeated measurements of the same egg over time help to compensate for the strong biological variances and to achieve a more accurate classification due to the significantly larger amount of information per egg. The collected data from all 6 days and all sensors are fed into a neural ensemble model, which consists of classification algorithms each optimized on one sex-specific feature.
Male and unfertilized eggs can be sorted out intact, latest on day 6, increasing efficiency by freeing up space for incubation of female eggs and can be used for a variety of other purposes, such as vaccine and feed production, transforming the "lost-opportunity costs" into new revenue streams.
You want to stay up to date? Feel free to leave us your email adress!
Our Mission
We are a group of engineers and industry experts who use their skills, experience and network to make the world a better place.
Our primary goal is to increase animal welfare in livestock farming. We strive to prevent the killing of chicks in laying hen farms in the future.
In addition to the ethical aspect, the economic efficiency of the farms should also be in focus. We strive for a win-win situation that puts all parties involved in a better position than the status quo.